Cupcake Wishes is a Cupcake Shop in Avon, Ohio, located at 37000 Detroit Rd. We specialize is all things cupcake! We offer a wide assortment of cupcake flavors, as well as cupcake cakes and cupcake bouquets. Cupcakes are the perfect addition to any party or event. They are fun to display, offer a variety of flavors to your guests and do not even require cutting! Contact us and we can help you create a perfect fit for your event!











Designs:

-Browse design ideas from the "photo" tab
**(please note that some are not available).

-OR come up with your own!! Just email me the details!!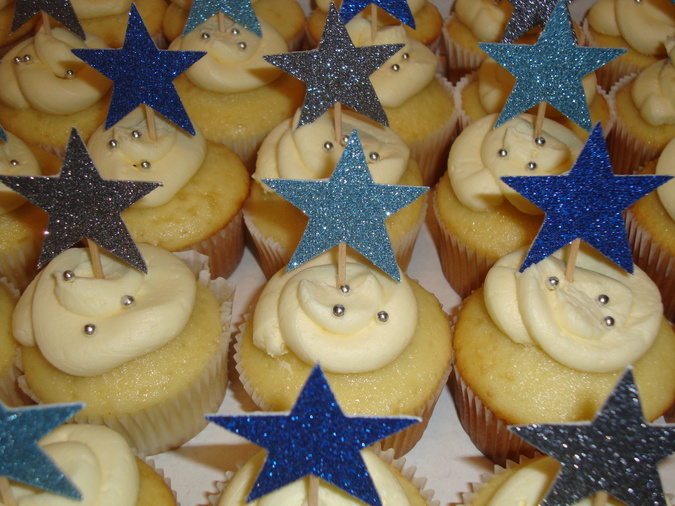 Prices:
- Regular Cupcakes: $24 per dozen ($2.00 each)

-Special/filled cupcakes*: $2.25 each ($27/doz)

-Jumbo cupcakes: $42 per dozen ($3.50 ea)

-Giant cupcakes: $15 each (feeds 6-8 people)

-Cupcake Bouquets: $20 (includes 6 cupcakes & keepsake planter)
***More details under the "Gifts" tab

-Dessert Trays: $60 each (weighs 6-7 lbs)
**Mini Cupcakes are ONLY available on the dessert tray, sorry for the inconvenience.

-Delivery/Set-up (for weddings and large parties): Starts at $50, price varies based on location

-FREE delivery to any of the Avon Schools for birthday cupcake orders.

-A 5-day notice is required when placing all orders

48 HOUR CANCELLATION POLICY
If for whatever reason you have to cancel your order, it must be done with 48 hours or more notice, otherwise you are responsible for the total.